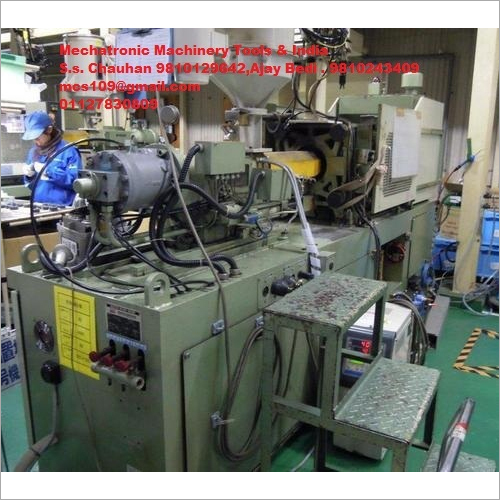 Product Description
Plastic Processing Machinery

we are able to provide quality range of Plastic Processing machinery, Plastic Processing machinery make our range suitable for manufacturer and engineering industries.

Designed using latest technology, our range is known to perform better even in harsh conditions. Our range of Plastic Processing machinery comes in various specifications to suit different requirements of engineering and manufacturing industries. We can provide Plastic Processing machinery according client and machine

we offers Plastic Processing machinery based used machine, injection molding machine, Used plastic injection Molding machine and Interface Module Card. mechatronics develops Plastic Injection Molding, Machine and PC based products for plastic industries, plastic mould industries, pet below Molding machine, supervisory control. The Interfacing Modules can be connected to the lines of bit according needs of power, Plastic Processing machinery or Microprocessor Training kit to perform the experiments in the factory that helps in learning and manufacturer the product about real time interfacing problems of the microprocessors or Microprocessor The Plastic Processing machinery based plastic industries Controller Interface Module Card, VMC-TLC has RED, YELLOW and GREEN LED`s to demonstrate the use of Plastic Processing machinery in controlling the production under the control of program.
| | | |
| --- | --- | --- |
| Make | NISSEI60TON | PS60 |
| Model | NISSEI60TON | |
| Making Year | | 1991 |
| clamping force | Ton | 35 |
| screw diameter | mm | 25 |
| shot weight PS | g | 40 |
| shot volume | cm | 45 |
| injection pressure | kgf/1/2 | 1640 |
| tie bar distance H x V | mm | 250 x250 |
| mould height min&MAX. | mm | 150-250 |
| mould opening stroke | mm | 200 |
| Total Opening ( Daylight) | mm | 300 |
| Ejector stroke | mm | 80 |
| Ejector Force | Ton | 1.3 |
| main motor | Kw | 11 |
| heating total Load | Kw | 8 |
| machine weight | Ton | 14.4 |
| dimensions of the machine L x W x H | m | 3.40 x 1.60 x 1.60 |
| Oil Tank | | 250 |
Enter Buying Requirement Details
Other Products in 'Used Plastic Injection Moulding Machinery' category